ALL MAN: THE INTERNATIONAL MALE STORY (ORIGINAL SCORE) - BLUE CASSETTE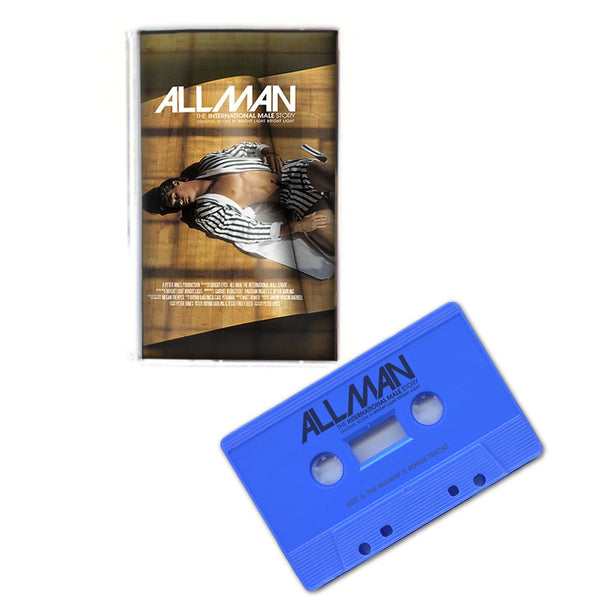 ALL MAN: THE INTERNATIONAL MALE STORY (ORIGINAL SCORE) - BLUE CASSETTE
Release Date: 30th June 2023
Side A.
Satisfaction (All Man Theme)
International Male
Hidden Hipness
Models In The 80s
Butch Up The Act
Selling Sex
High Fashion Adventure
Cancun
Constant Searching
What Looks Good On A Man
The Gay Mecca
Hard Body
Pelvic Thrust
A Profound Effect
Vapid Strut
Satisfaction (Studio One Remix)
Hidden Hipness (Alt Take)
Insecurities (Alt Take)
Catalogue (Unused Cue)
Oh, Honey! (Unused Cue)
Gloria
Side B.
Buzzini
The Jock Sock
Why Wouldn't You For Heaven's Sake!
Lit Up
Seat Of Their Pants
The Digital Age
Insecurities
Crushed
Not Everybody Will Understand
Unbeknownst
Let Go
Offensive (To Straight Men)
Getting The Gays Back
It's a Beautiful Thing
Not Everybody Will Understand (Piano version)
Let Go (Alt Take)
Gene